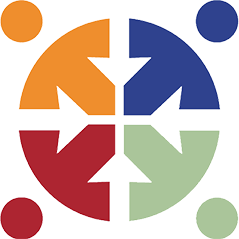 Workforce Solutions (WFS), under the direction of the Texas Workforce Commission (TWC), is one of 28 local workforce development boards located throughout the state. This workforce development board serves Starr, Hidalgo and Willacy counties through a network of partners. The primary goal of TWC and the 28 local workforce development boards is to respond to the needs of Texas employers and workers through locally designed market-driven workforce development initiatives.
WFS' mission statement is: To provide job seekers with the skills, and business with the talent, they need to be successful. Furthermore, WFS is guided by three Key Strategic Imperatives:
Understand the needs of the business community to ensure a demand-driven system,
Prepare a job-ready workforce and foster external partnerships that promote educational and skill attainment, and
Build strategic partnerships to leverage resources for our customers.
WFS is governed by a group of four Chief Elected Officials (CEOs) and a Board of Directors (BoDs). The group of CEOs is comprised of the three currently elected County Judges and the Mayor of the most populated city, while the BoDs consists of 25 members representative of the private sector, as well as education, community based organizations, labor, vocational rehabilitation, public assistance, and employment services.