FOR IMMEDIATE RELEASE
DATE: December 17, 2018
CONTACT: Mike Gonzalez
PHONE: 956.332.9741
E-MAIL: mikeg@wfsolutions.org
Lower Rio Workforce Solutions Board Awarded $80,000 in Funding
Funding Will Be Utilized in Programs to Serve the Community
McAllen, TX – Workforce Solutions was awarded a combined total of $80,000 for outstanding performance in the Texas HireAbility, Claimant Reemployment, and Industry Sector Outreach programs on November 28, 2018. The Annual Texas Workforce Conference showcases the initiatives and programs being implemented by workforce boards across the state and gives boards the opportunity to share proven practices with each other to promote optimal performance.
Mercedes native and Chairman of the Workforce Solutions Lower Rio Board, Jaime Ortiz, says that the awards are representative of the board's commitment to collaboration. "A team that works together is able to accomplish a lot, and that's what we have here. The Lower Rio board goes to great lengths to ensure that the needs of the community are being addressed, whether it be by helping job seekers secure employment or providing child care assistance to families in need."
"Each year, our dedicated staff make a difference within their community through their work," says Workforce Solutions Lower Rio CEO Francisco Almaraz of the board's continued success at the annual conference. "We're thrilled that our efforts were recognized and are eager to utilize the funding to better our community."
Workforce Solutions has proudly served the Hidalgo, Starr, and Willacy counties, providing a variety of services for job seekers, employers, students and others. We are located in Weslaco, Mission, Raymondville, Rio Grande City, and Edinburg.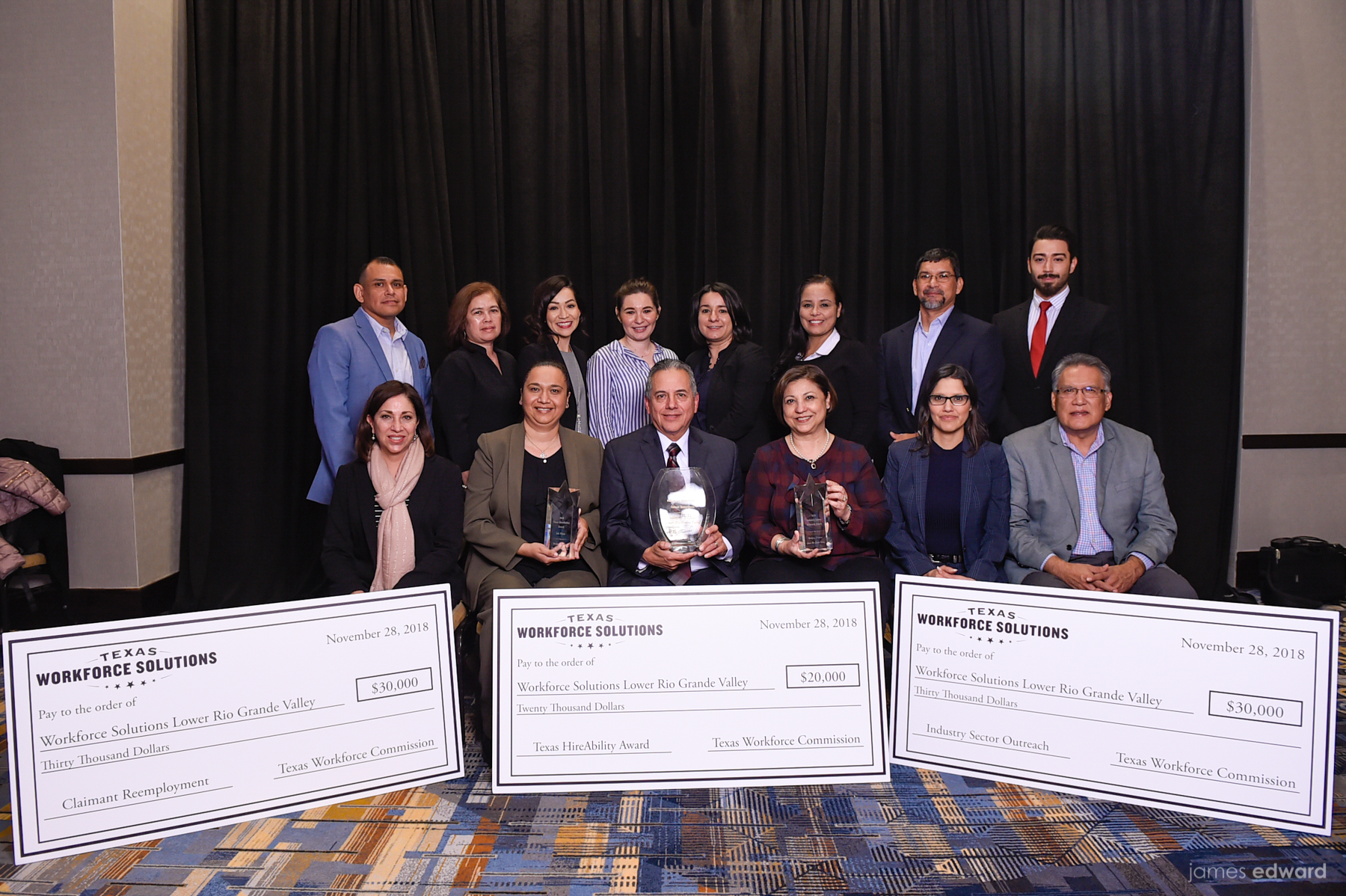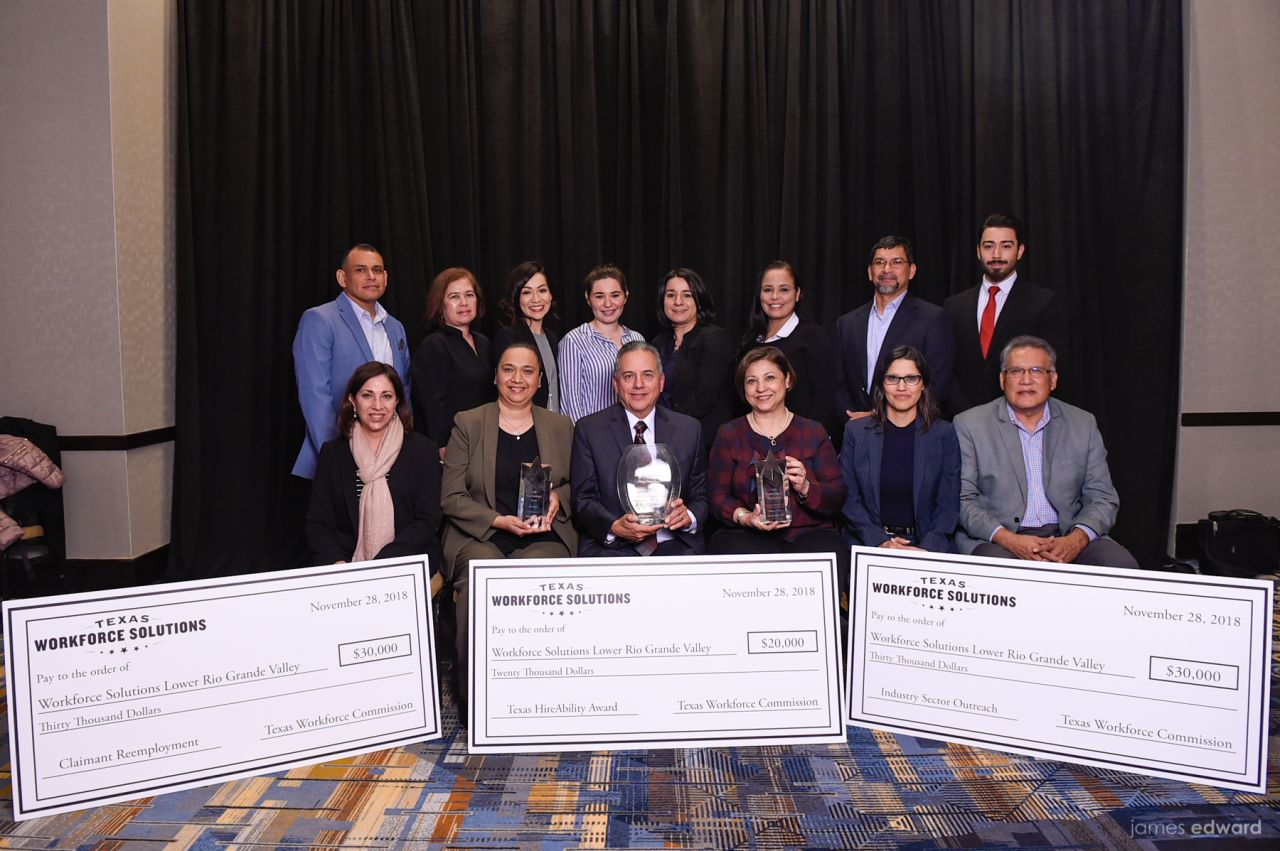 Workforce Solutions Lower Rio Grande Valley Workforce Development Board d.b.a. Workforce Solutions poses with awards.
Photo credit: James Edward