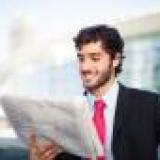 Section dedicated for articles, newsletters, announcements, media publications, etc. 
25 posts in this category
McAllen, TX – The Texas Workforce Commission (TWC) awarded Workforce Solutions (WFS) a combined total of $135,000 for outstanding performance and service delivery in Youth Inspiration & Career Awareness, Workforce Innovation and Opportunity Act Career Pathways, and Claimant Reemployment programs on December 5, 2019. The 23rd Annual Texas Workforce Conference gathers 28 workforce boards from across the state to showcase the successful initiatives and programs they've implemented.
WFS Board Chair, Cristina Rivera, is honored by the recognition. "Workforce Solutions continually aims to innovate, and I believe it is through these innovations that we are able to move forward not only as a board, but as a community," she said. "These monetary awards will be used to enhance workforce services during the next fiscal year and enable us to continue to serve our constituents."
"Our organization has an understanding of the needs and demands of our local economy. This has been developed through collaboration with local employers, educators, and key partners who share a common vision and goals," says WFS CEO, Francisco Almaraz. "With this understanding, we are able to craft strategies that prioritize workforce training to meet the skills needed by industry partners."
Workforce Solutions has proudly serves the Hidalgo, Starr, and Willacy counties, providing a variety of services for job seekers, employers, students and others. We are located in Weslaco, Mission, Raymondville, Rio Grande City, and Edinburg. For more information on services and how we can help you, visit us online at wfsolutions.org.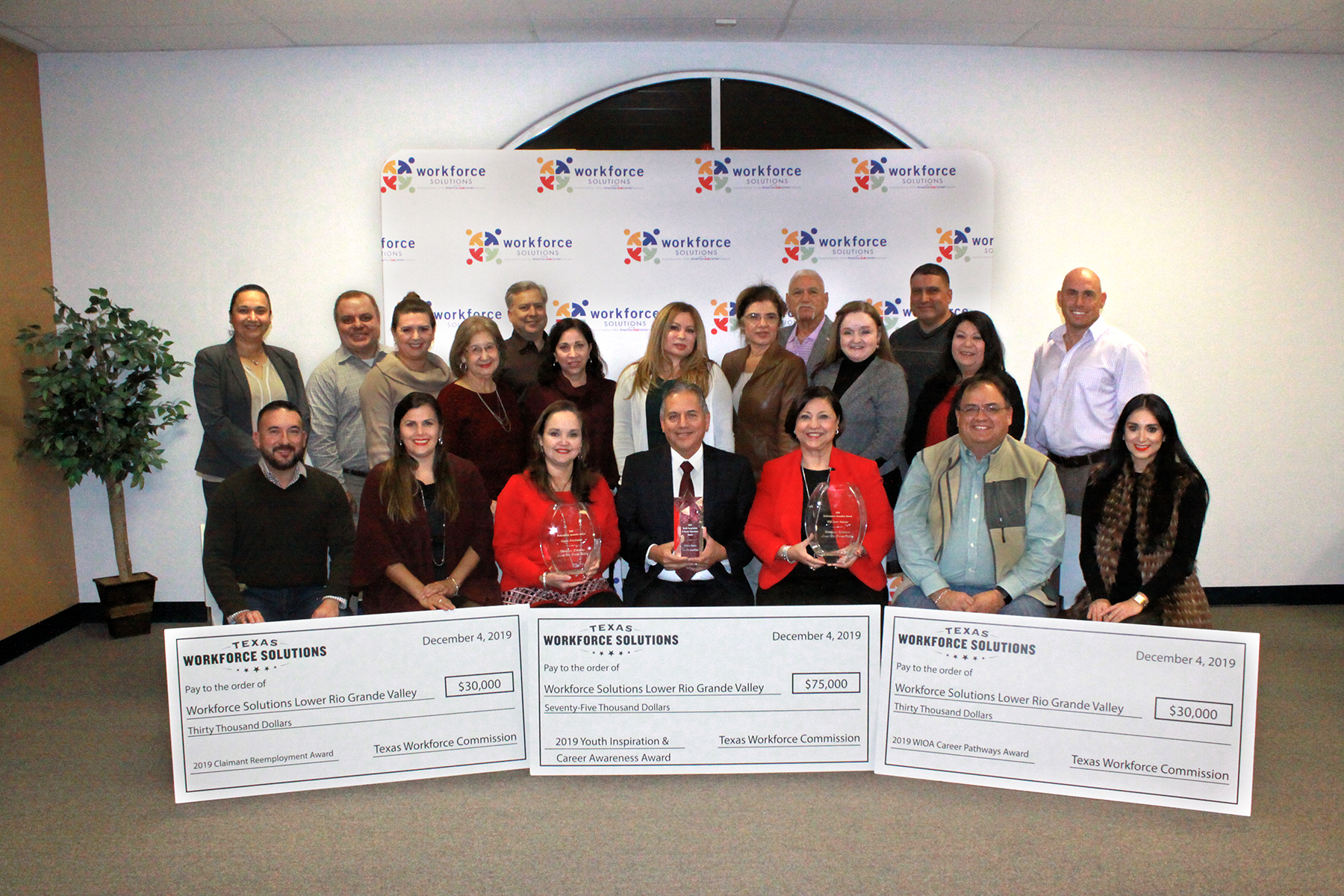 The 2019 Workforce Solutions Board of Directors with their awards from the Texas Workforce Commission.
###