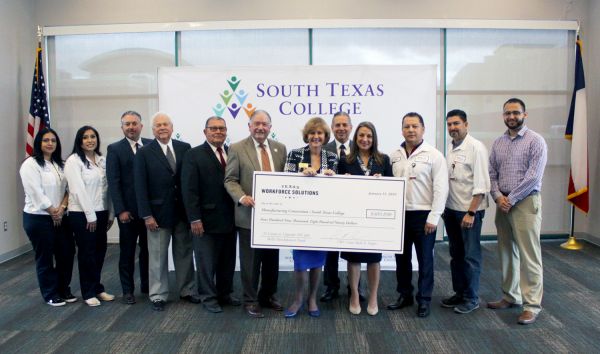 PRESS RELEASE: South Texas College Receives Over $1.3 Million in Grant Funding
FOR IMMEDIATE RELEASE
DATE: January 11, 2019
CONTACT: Mike Gonzalez
PHONE: 956.332.9741
E-MAIL: mikeg@wfsolutions.org
South Texas College Receives Job-Training Grants Totaling Over $1.3 Million for Healthcare and Technology Training
Three JET Grants to help create new opportunities for jobs and education
McAllen, TX – The Texas Workforce Commission (TWC) awarded South Texas College three individual grants on Friday, Jan. 11: a $249,096 Jobs and Education for Texans (JET) grant; a $655,153 Skills Development Fund (Skills) grant to a health care consortium; and a $409,890 Skills grant to a manufacturing consortium. The grants will benefit workers in the Workforce Solutions areas of Lower Rio Grande Valley, Middle Rio Grande, and South Texas.
The $249,096 JET grant will help the college purchase and install equipment to provide 1,322 students with training for careers in the information technology field as computer, networking, and cyber security specialists.
In addition, local grant partners are collaborating with South Texas College to provide job training using Skills grants from TWC. A health care consortium, consisting of McAllen Medical Center; McAllen Heart Hospital; Edinburg Regional Medical Center; Edinburg Children's Hospital; Cornerstone Regional Hospital; STHS ER at Mission; STHS ER at Weslaco; Doctors Hospital of Laredo; and Fort Duncan Medical Center and Women's Center, will use a $655,153 grant to provide custom training to 1,167 new and incumbent workers in the health care and social assistance industry. Examples of trainees to include: echo technicians, registered nurses, respiratory therapists, mammography technicians, emergency room technicians, housekeepers, CNAs and more. Upon completion of training, the workers will receive an average hourly wage of $31.32.
Workforce Solutions works with all schools, colleges, and universities within Hidalgo, Starr, and Willacy counties to help increase their technical capacities. If you're interested in learning more about the JET grant or Skills grant, contact us at 956-687-1121.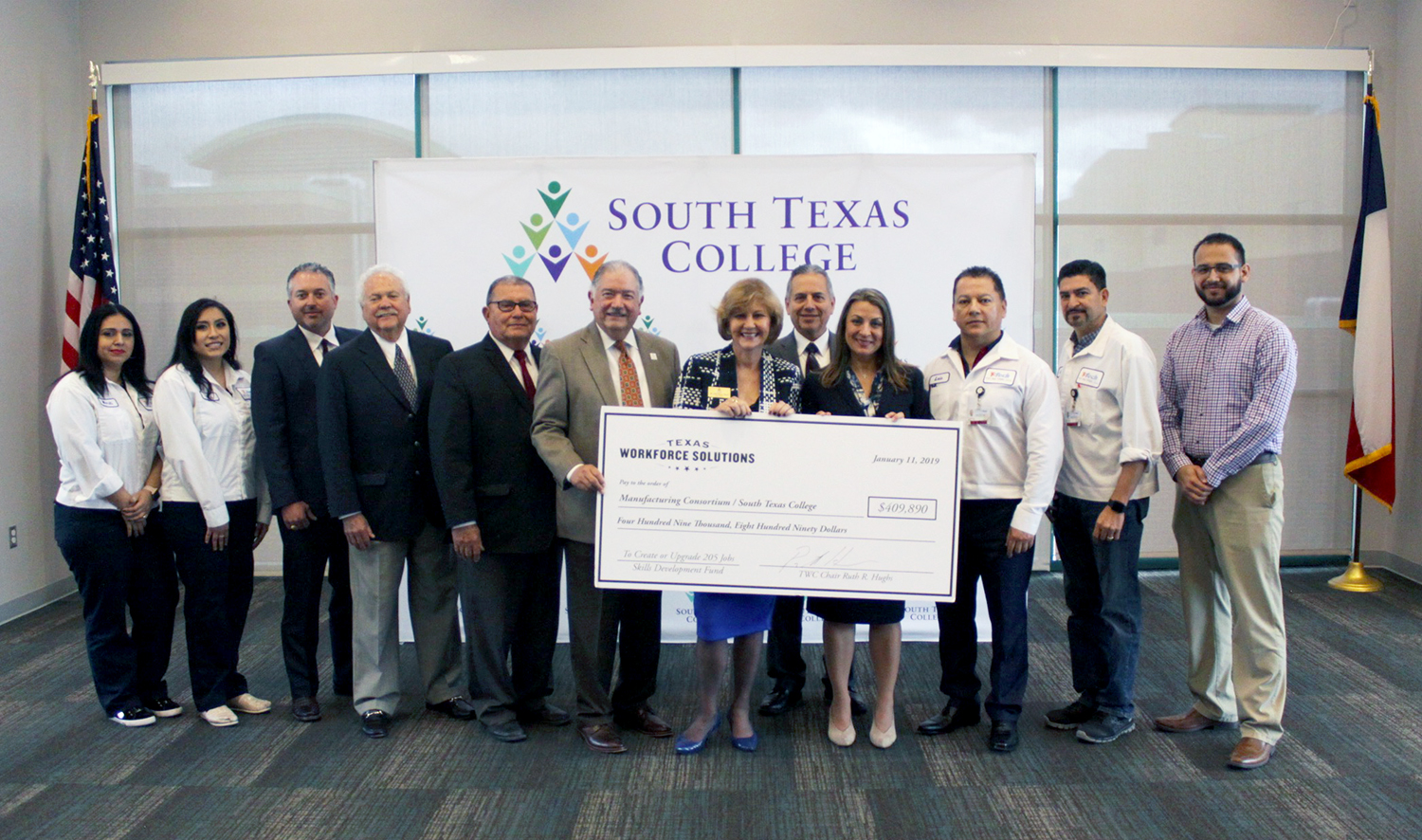 TWC Grant Award Check Presentation